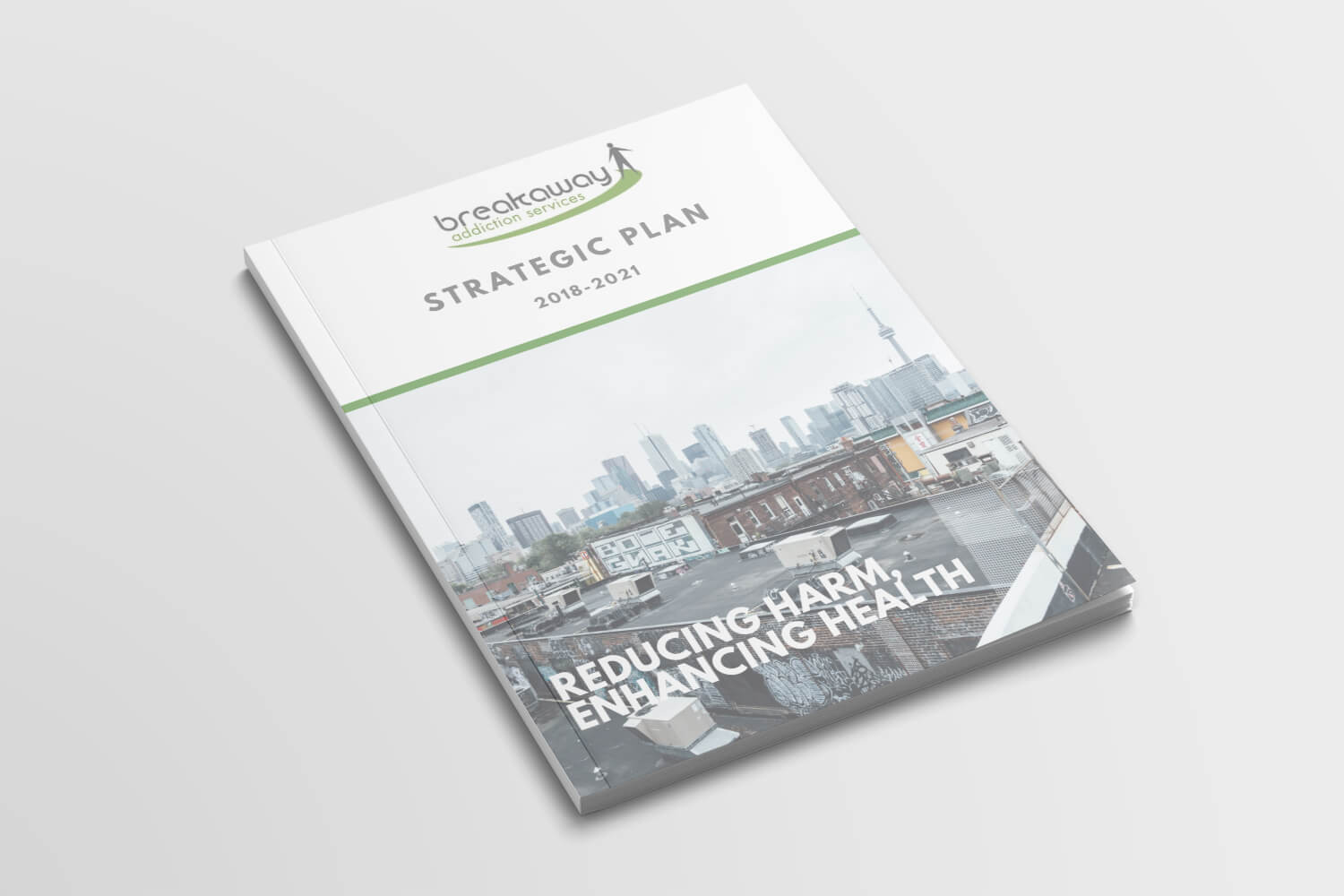 STRATEGIC PLAN 2018-2021
TABLE OF CONTENTS
REDUCING HARM, ENHANCING HEALTH
LETTER FROM THE BOARD OF DIRECTORS
We are excited to introduce the new Breakaway Community Services strategic plan. This plan was informed by staff, management, and by the board of directors through a series of surveys and brainstorming sessions…
MISSION & VALUES
To provide comprehensive addictions treatment services designed to meet individual and community needs and enhance the health of our clients through a harm reduction and trauma-informed approach.
OUR STRATEGIC PRIORITIES
1. Providing accessible and innovative addictions treatment services that meet individual and community needs.
2. Building a sustainable future for addictions services through a focus on partnerships, advocacy, knowledge sharing, communication, and outreach.
3. Advancing our capacity for fundraising and funding development in order to sustain and expand addictions services for the community.
4. Strengthening and fostering the capacity of our organization and our service teams to continuously deliver positive and measurable outcomes for clients.
Breakaway is committed to making sure our community is not struggling alone with the challenges of the new coronavirus as we all face an unprecedented global crisis. People who rely on our services need your help now more than ever.
Although we've had to suspend all our group services, we continue to provide one-on-one therapy sessions online and over the phone. We may be far apart but we'll never let our clients feel that help is not close.
And we can't do it without you. Please give today to make sure individuals and families impacted by social distancing always have a place to turn to.