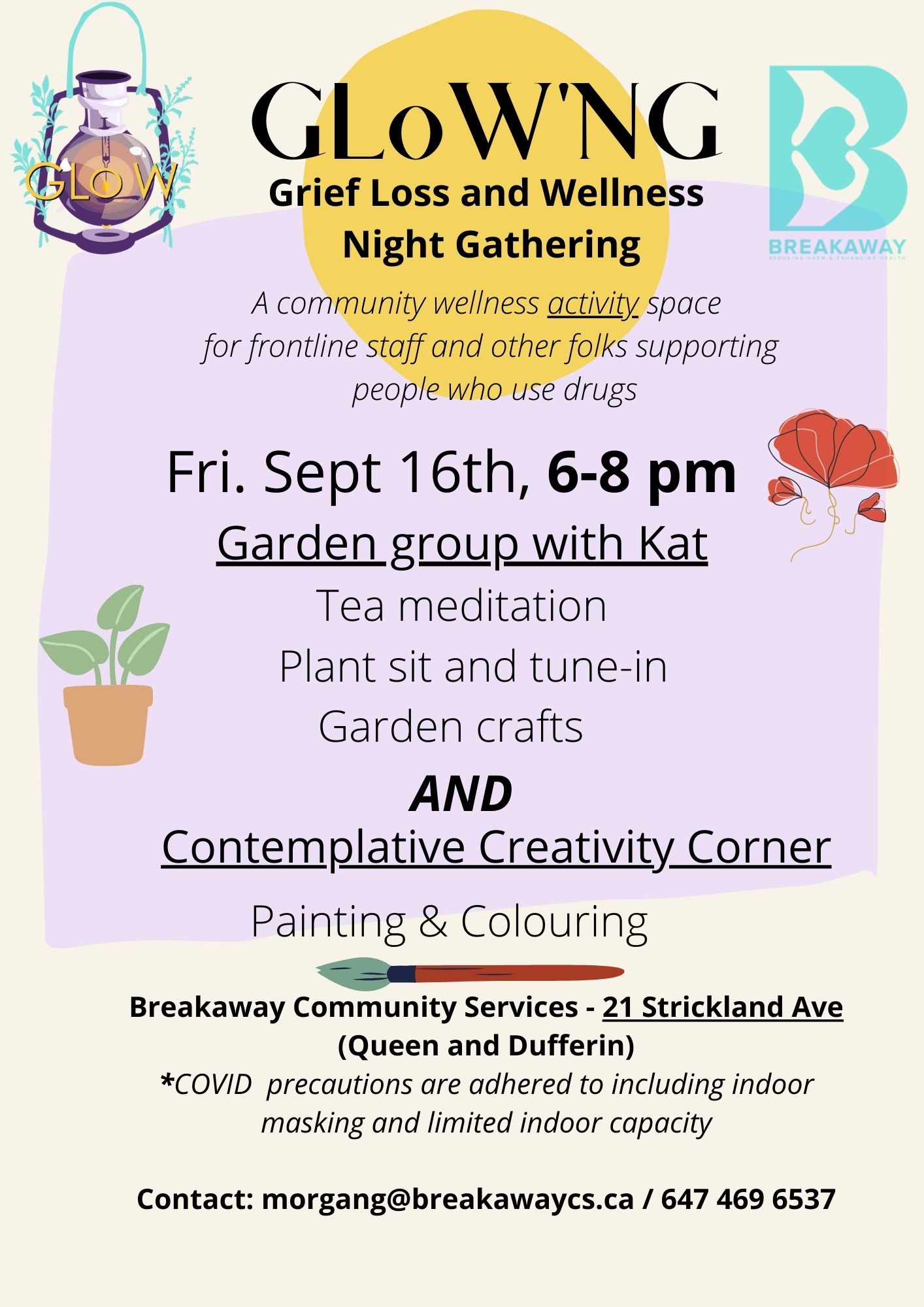 On Friday, September 16th from 6-8 PM, join our Grief, Loss, and Wellness team for their night gathering! These gatherings are a place for frontline staff and other folks who support people who use drugs to come together to take part in community wellness activities.
The gathering on the 16th will include a garden group, lead by Kat from Lady Gaia. The group will include a tea meditation, a plant sit and tune in, and garden crafts. The same evening, we'll be hosting a Contemplative Creativity Corner, with painting and coloring activities available!
GLoW nights are hosted at our main office at 21 Strickland avenue, close to Queen and Dufferin. We will be taking COVID precautions including indoor masking and limited indoor capacity.
For any questions, please contact Morgan at [email protected]. We hope to see you there!