Through Ruff Times is excited to be hosting their third annual Bocce Ball Tournament on July 23rd, 11am-3pm at Trinity Bellwoods park.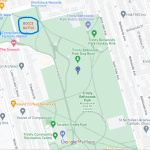 We would love for you to join us for an event that will not only be fun but will make a difference in supporting people who have pets and are experiencing systemic and social barriers. Through Ruff Times (TRT) operates under Breakaway Community Services (BCS) and has been tirelessly working to support individuals experiencing homelessness, violence, health challenges, and addiction by offering barrier-free care for their animal companions. Over the last few years, there has been a 181% growth in the need for our program, making our services more crucial and necessary than ever. 
 In our efforts to extend our assistance, we are organizing a Bocce Ball Fundraising Tournament. Your participation will directly impact the lives of our service users and their furry companions across Toronto. 
To register for this event, visit our Canada Helps Event Page. Each team can be two people, and there is a minimum $50 donation to TRT per team of 2 to participate. If you'd prefer to "roll with it," we are also offering same day registration at the event, starting at 11:00.
Funds raised will help us stay operational so we can focus on expanding our pet care services (there is currently a waitlist) and grow our pet-related grief and loss support program – HOWL (Healing our Way with Love). 
By attending this event, you'll join a compassionate community dedicated to changing the way we support people who have pets and have been disadvantaged by social structures and systems. Together, we can help TRT bridge the gap between the increasing demand for services and our current capacity. Join us for an enjoyable day of fun, camaraderie, and support as we rally behind those facing Ruff Times.