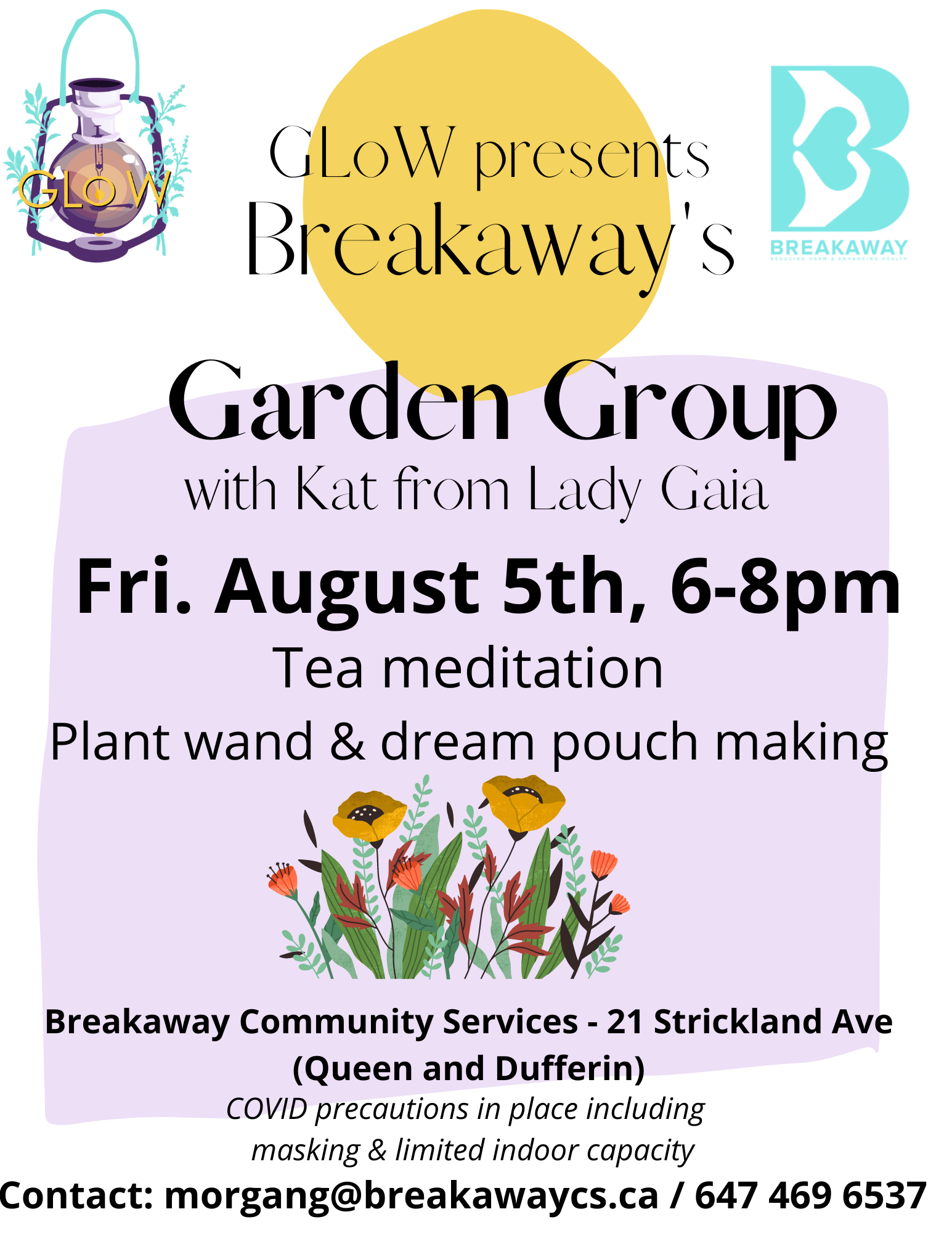 During COVID, Breakaway's back garden has become a special place for our organization! The outside space has allowed us to continue conducting in person counselling sessions, using private areas in the backyard as a COVID-safe spot for distanced connection. Our programs have also used the yard to host meals and coffee hours! Recently, we've put together a great group of staff who love the garden and want to help clients and community members take part in connecting with this wonderful outdoor space.
This week, folks from the Grief, Loss, and Wellness (GLoW) program spent an afternoon weeding to clear out our garden beds. Now that they're ready to go, we'll be putting in some new plants soon! Clients at Breakaway are welcome and encouraged to help out – or to take advantage of the herbs and vegetables that will soon be growing.
To celebrate and give thanks for this beautiful space, the GLoW program will be hosting a Garden Group night next Friday, August 5th from 6:00-8:00 PM. The group will be lead by Kat from Lady Gaia, and will include a tea meditation, alongside plant wand and dream pouch making! This will be a great place to engage our senses and share our feelings!
For more information, contact [email protected].